About Us - RKT CTY MARKETPLACE
The RKT CTY Marketplace was launched during the COVID-19 shutdown in March/April 2020. We wanted to help our fellow Huntsville businesses affected by lost revenue by offering them a place to sell their Tshirts. The idea was to bring together buyers and sellers of Rocket City goods (mainly Tshirts) in one convenient location - online. We would then handle the printing and shipping, on demand, so there is no need for merchants to print and maintain stock. The RKT CTY Marketplace is a site owned and managed by Nogginhed Tshirt Co., a local Direct-to-Garment (DTG) Tshirt printing company in Hampton Cove serving the Huntsville area, and others around the country via online stores. At Nogginhed we specialize in on-demand ordering, printing and fulfillment.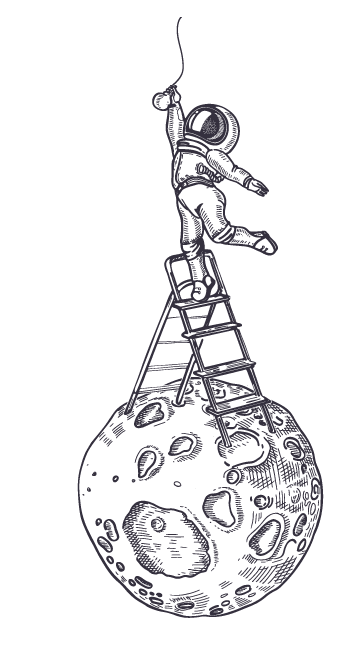 We will continue to grow and build the site and the audience for The RKT CTY Marketplace to become THE place to shop for Rocket City-related Tshirts. Check back often to see new shirts, merchants and other items.
Find out how to Become A Seller on RKTCTY.com>>
Far and away the best prize that life offers is the chance to work hard at work worth doing.
– Theodore Roosevelt